Skip to Content
Ace Hardware of Titusville is Here for You
Ace Hardware of Titusville has two convenient locations to serve you, your family and your friends. We are locally owned, operated and have been serving Florida's Space Coast for over 50 years! From the original 900 square foot store in 1964, to our present-day 28,000 square foot super-sized store. Ace Hardware on US1 is truly a one-of-a-kind, one-stop destination for all of your outdoor, household and hardware needs! Since we are so close to the water we decided to dedicate much of our store's inventory to all the fishing equipment and gear that you could ever need.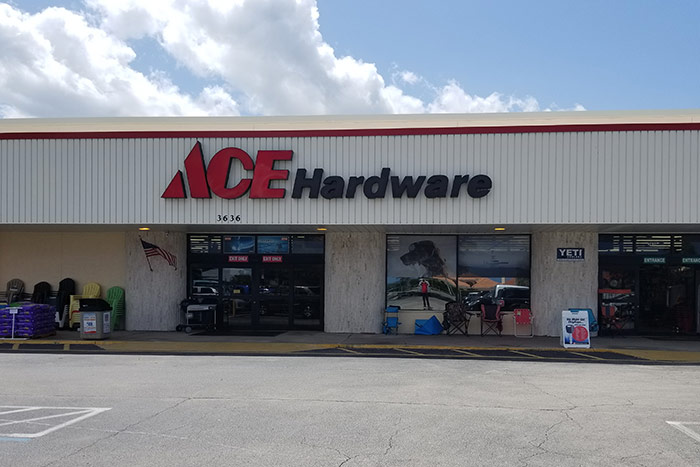 Our Growing Business
Our second location opened in the spring of 2016 at 3160 Garden St. We have everything from grills to baby chicks. Our second location has a large Destination Grilling department with everything you need for your next backyard BBQ. Voted Best New Store by The Hardware Connection in 2017, this 23,000 square foot store has all you need!
Since the beginning, our team's mission at both stores has been to exceed every customer's expectations. We want to make sure that you and your friends and family feel like welcomed guests in our home. Come visit us today!
What You'll Find at Ace Hardware of Titusville
We offer many of the industry's most high-quality products to ensure that you can complete that next project with confidence. You will be able to get into the water knowing that you have the best tools "to make that next big catch as well. Both locations have been nationally recognized as "Pinnacle" standard stores for the Ace brand name and been given a designation award as the "best of the best" Ace Hardware stores in the country! We are honored to serve you and call Titusville our home. Don't want to come into the store? You can now shop online as well!
Some of the Brands We Offer:
Craftsman
Weber
Stihl
Dewalt
Scotts
3M
Frontline
Yeti
Costa Del Mar
Feel Free Kayaks
Oakley GoPro