Skip to Content
Ace Hardware Garden Center
Your yard is an important extension of your home and with today's busy schedules, low maintenance care is key. Let Ace Hardware Titusville help with Garden Center essentials so you can get your weekend back.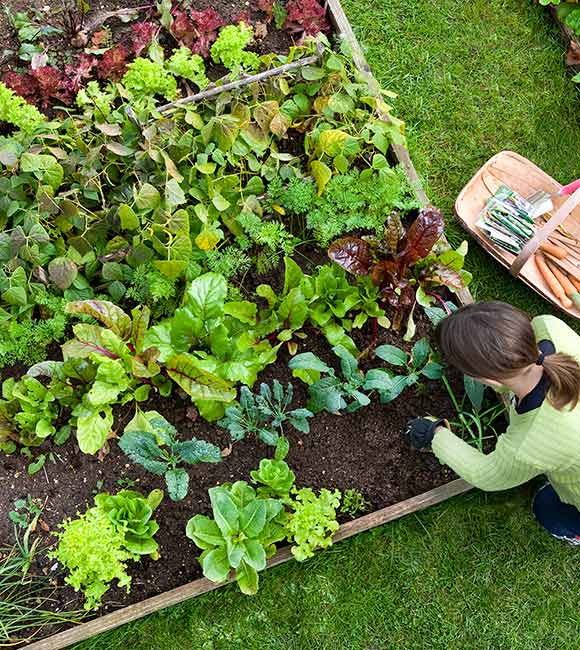 Local Expertise and Gardening Enthusiasts
Titusville Ace Garden Center offers locally grown herbs, fruits and vegetables, trees. Shrubs, annuals, perennials and houseplants. While offering "tried and true" plants, ACE garden center also carries different and unique plants for the avid gardener! We can also suggest the right plant for your location. Just bring us a picture and measurements and we'll help you with an "on the spot" landscape design!
In addition, the garden center can diagnose your plant issues. Simply bring in your fresh sample in a "sealed" bag or container, with the symptoms of the problem. We can help you with your lawn and garden issues.
ACE Garden Center is open Mon – Sat 7:00am to 8pm and Sunday 9:00am to 6:00pm. ACE Garden Center carries a complete line of both organic and synthetic pesticides that will get you the best results with the least amount of time and effort.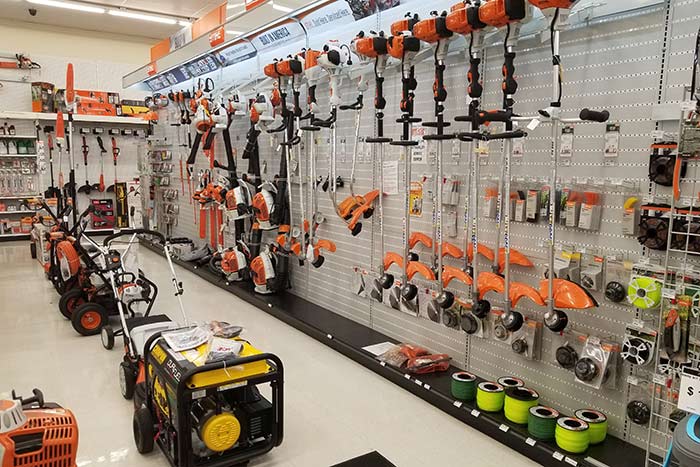 Free Advice!
At Titusville Ace, we can help you with the right advice and the right products to ensure you get the results you are looking for. Keeping your lawn lush, green and weed free is high on everyone's to-do list and can be accomplished with the right lawn equipment. You'll find everything you need to cultivate a healthy lawn from the roots up at Ace.
Considering starting a garden? Having a garden can help beautify your yard with colorful flowers and plants. You can also save on the grocery bill by growing your own fruits and vegetables. Having the right supplies can make planting, pruning and weeding easier and more efficient. Come in to see Megan today!
Florida Native Plants!
We are going Native! We are reintroducing a selection of native Florida plants, as we try to find unique and unusual plants you won't find anywhere else! We invite you to meander through the garden center where you can find inspiration, butterflies, maybe a jewel you've been looking for tucked in a display…
Native and drought tolerant plants
Shade and flowering trees, tropical's and exotics
Annuals and perennials
Cacti and succulents
Herbs and vegetables (locally grown!)
Seeds and bulbs (seasonal)
Butterfly and hummingbird plants
House and patio plants
Cold hardy trees, palms, and shrubs
Fertilizers
People eat food. Plants make food. To do this, plants need light, air, water, and FERTILIZER. Some plants get everything they need from the earth, but most need supplements. Even one deficient nutrient can appear as a symptom on the plant.
We carry a complete line of fertilizers and supplements. Whether you use organic fertilizers, liquid or water-soluble or slow release granules, ACE has what you need!
We can also help you set up a fertilization schedule depending on your needs. If you want a low maintenance lawn or garden, we can keep it healthy with slow release fertilizers a couple times a year. If you want "yard of the month", we can show you the best way to keep it blooming!
Pests
Isn't it great to live in an area with an extensive growing season? Unfortunately, many pests enjoy our climate as well. When we think about plant pests we usually think bugs! Did you know that most insects are beneficial to plants and people? In fact, only a handful of the millions of insects are PESTS. That handful can still be a problem.
Sometimes the problem isn't bugs. Bacteria and fungi also thrive in our wonderful weather. Again, most are beneficial, but a few can cause disease. Good cultural practices are the best defense, but there are suppressive and curative controls.
Even fertilizer deficiencies can cause plant "disease". At ACE, we can help you diagnose the plant, identify the problem and get you the best treatment for your plants.
Simply bring in a sample in a sealed sandwich bag. If you see any insects, try to catch them too!
Visit our Garden Center and ask for Cindy! Or you can email Cindy at garden@acehardwaretitusville.com.
Soils and Mulch
From potting plants to mulching and landscaping, Ace has any soil or mulch you're looking for! Now we carry exclusively to our area, Landscaping Seashells in both large and small size shells for your special projects! Of course we have Red mulch, Black mulch or Cypress that we carry year around.
Special potting mixes, manure (chicken or cow) or just plain top soil, Ace has your answer! Stop in and ask any of our staff experts for free advice!